Spokane Sports Physical Therapy
Meet Our Sports Physical Therapists

Craig Stephens, PT
Craig was born and raised in Spokane and was fortunate enough to attend Eastern Washington University for Physical Therapy, graduating in 1994. This has kept Craig close to his family and friends. Craig opened Spokane Sports and Physical Therapy in January of 2001 and has continued to manage and practice since that time. He currently practices at the Northpointe location.
Craig has taken many advanced courses in evaluation and treatment of musculoskeletal disorders and sports physical therapy. He has an extensive background in treating injuries and repetitive problems resulting from work-related injuries. Craig specializes in post surgical shoulder rehabilitation and chronic shoulder problems.
Craig has been an active youth coach for many years involving multiple sports. His background with athletics and coaching gives him a unique understanding of sports therapy treating and rehabilitating the injured athlete.
Craig has also worked with patients and attorneys regarding motor vehicle injuries for many years and has gained extensive knowledge regarding these problems.
Michael Stobie PT, DPT, COMT
Michael was born in Spokane and grew up most of his life in Yakima. While playing baseball and football, Michael battled through many injuries and spent some time going to physical therapy himself. It was during this time he began his interest in physical therapy. Michael got his B.S. in Exercise Science at Gonzaga University in 2009. Afterwards, he moved to Denver to continue his education and received a doctorate in physical therapy at Regis University in 2012. After graduation in 2012, Michael joined Spokane Sports and Physical Therapy. In February 2018 Michael and Craig opened the Downtown location where Michael currently practices and is the clinic director.
Michael has done extensive research in regards to low back pain and has been published as an author in scholarly journals. His and his colleague's research is currently being used as part of a treatment based classification scheme by therapists throughout the country. Michael has also spent 300+ hours in continuing education to be a certified orthopedic manipulative therapist (COMT) and also has an endorsement for spinal manipulation. Michael also leads a physical therapy study group in Spokane associated with the North American Institute of Orthopedic Manual Therapy (NAIOMT).
While at Gonzaga Michael met his wife, Stephanie, and they got married in 2009 before they moved to Denver. In 2015 their son Jackson was born and they couldn't be more blessed to have him as their son. They are all happy to be in the northwest close to friends and family.
Taylor Jump PT, DPT
Taylor graduated with a Doctorate in Physical Therapy from the University of St. Augustine for Health Sciences in 2016. Taylor has experience treating various orthopedic disorders such as vertigo, knee pain, chronic low back pain and numerous others. He has a strong manual therapy background from his training at USAHS, but also from being a massage therapist for 8 years prior to physical therapy. He received his bachelor's degree from the Pacific College of Oriental medicine with a knowledge base of traditional Chinese medicine and massage. He likes to incorporate all he has learned over the years to help others achieve the health and lifestyle they desire. Taylor currently practices at the Northpointe location.
Taylor moved to Spokane in August of 2017 from his hometown of Escondido, CA so he could experience more than just 1 season per year and work on both his golf game and go snowboarding. In his free time, he enjoys staying active with hiking, cycling, golfing, snowboarding, or whatever the weather will allow.
Matt Bray, PT, DPT
Matt was born and raised in Spokane and graduated from Whitworth University with a B.A. in Health Science in January 2015. During his time at Whitworth University he played collegiate soccer and confirmed his interest in physical therapy as he utilized his treatments to stay healthy. At Whitworth, Matt participated in research involving high intensity cycling protocols intended to be used as cross-training for runners. He then went on to graduate from the Eastern Washington University Doctor of Physical Therapy program in 2019. While studying at EWU Matt assisted with research involving brick and block masons in the areas of ergonomics and injury prevention.
Matt finds joy in helping patients return to the activities they enjoy as well as equipping them to remain active in the future. Matt currently practices at the Downtown location.
Outside of work, Matt enjoys spending time with his wife and two young boys, playing soccer, and cycling. As a family they enjoy being outside, walking to local parks, and spending time with family and friends.
Are you tired of shoulder pain when reaching or lifting?
Click HERE for physical therapy treatments for your shoulder pain
Tired of knee pain when walking or running?
Click HERE for physical therapy treatments for your knee pain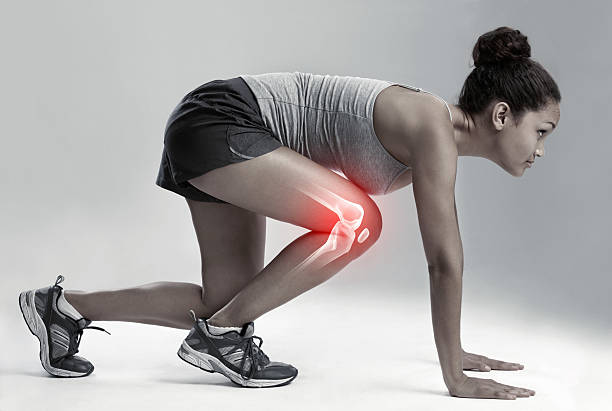 Northpointe
Located in the Northpointe Medical building on the corner of Holland and Nevada
9631 N Nevada, Ste LL2
Spokane WA, 99218
Phone: (509) 483-0889
Downtown
Located in the Pier 1 Imports building on Division and North River Drive
111 W North River Drive, Ste 203
Spokane WA, 99201
Phone: (509) 474-0365